Street Sisters Society president, Dana Lyons, discusses the opioid epidemic and how pharmacy teams can help keep drugs secure and patients safe.
Whether through forged prescriptions, pharmacy robberies, or other means, the theft or diversion of drugs is a concern for pharmacy teams across the province. Safety measures, including the proper use of time-delayed safes and reporting forgeries, significantly reduce the number of incidents, but despite best efforts, drugs continue to be diverted from pharmacies.
What happens to drugs that are diverted from the pharmacy?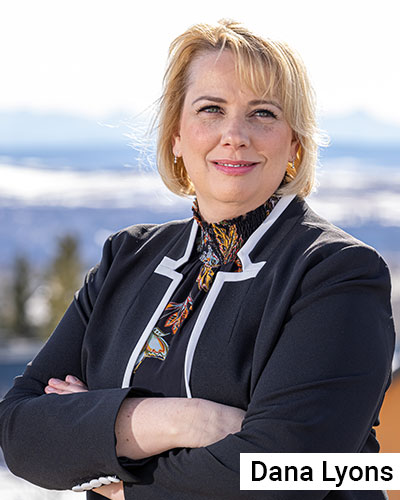 "I think there is a misconception that drugs stolen from pharmacies end up on the street and in particular with unsheltered folks, but truth be told, these drugs are likely ending up in the hands of folks who have wealth, or more wealth than an unsheltered person," said Dana Lyons, the president of the not-for-profit Calgary-based group, Street Sisters Society.
The Street Sisters Society works to bridge the gap for vulnerable women to connect them with organizations and provide necessities for their unique and complex needs. Through her role leading the Street Sisters Society, Dana works closely with many individuals who experience opioid use disorder and substance use disorder. Dana also brings her expertise as a pharmacy technician and her experience as a former ACP Council member to her perspective on the issue of drug diversion.
Dana said, from what she has seen, drugs that are diverted from the pharmacy often end up being sold on the black market or on the dark web (which allows web users and website operators to remain anonymous or untraceable) to individuals who are not able to get prescriptions from their physicians.
Dana explained that the high costs of prescription drugs on the black market often eventually leads people to alternatives, such as fentanyl.
"The Street Sisters Society helps a number of folks who are on fentanyl and we often ask them their story," she said. "It's a trend that most of them started on prescription drugs such as Oxycontin or Percocet, and when they could no longer get prescription drugs, they ended up taking other drugs like heroin, methamphetamine, or fentanyl."
Opioid use disorder and substance use disorder result in real-world tragedies for families across Alberta. According to the Government of Alberta's substance use surveillance data, 770 Albertans died of drug poisoning in the first five months of 2023.
"These drugs are so potent that people are literally dying in the streets," said Dana. "I've never seen a worse progression and it will take each and every one of us to solve this problem."
Pharmacy teams play an important role in helping keep their patients and communities safer. Dana highlighted the importance of a caring, patient-centred approach.
"It's important for the pharmacy teams to have conversations with patients about the addictive nature of these medications, work with doctors, develop care plans, and be prepared for early intervention," she said.
Dana added that pharmacy teams can save lives by helping patients access naloxone.
"We need more people getting naloxone from the pharmacy; pharmacy teams should encourage people to have naloxone as part of their first aid kit."
Dana said that she always keeps naloxone in her bag, but she knows that many people are uncomfortable or unfamiliar with naloxone.
"Pharmacy professionals can make a difference by normalizing and advocating for naloxone," she said. "There is a fear of giving needles and pharmacies can provide training to the public to help folks be prepared—pharmacists or pharmacy technicians can host naloxone clinics to educate the public."
Protecting patients and maintaining the integrity of the health system is an ongoing commitment. Below are a few more important responsibilities for pharmacy teams.
Create an inclusive environment for all patients.

Foster person-centred care by creating an inclusive environment where all patients feel safe, valued, and encouraged to discuss their expectations, goals, and concerns about their care.

Ensure all patients have the information and resources they need before dispensing opioids.

Review any short- or long-term prescription medications with the patient to ensure the prescription is right for the patient, they are aware of how to take the medication, and they are informed of the risks associated with opioids.
Always complete a comprehensive assessment, discuss the patient's environment and support systems, and advise them on the proper handling, storage, and disposal of medication.

Be prepared to support patients with opioid use disorder.
Help prevent forgeries and robberies.

Review ACP's forgery alerts emails, as they contain current forgery information and trends, and exercise vigilance with all prescriptions for opioids and stimulants to prevent forgeries.
Keep narcotics and other at-risk substances locked in your time-delayed safe.
Dana summarized the important role pharmacy teams play—from making naloxone more accessible to creating a safe and supportive space for every patient.
"As pharmacy professionals, we need to find ways to put care into every patient interaction," she said. "Pharmacies are at the tipping point for folks who are at risk from experiencing harm from prescription medications, so be on the lookout with a caring, not a suspicious, lens."