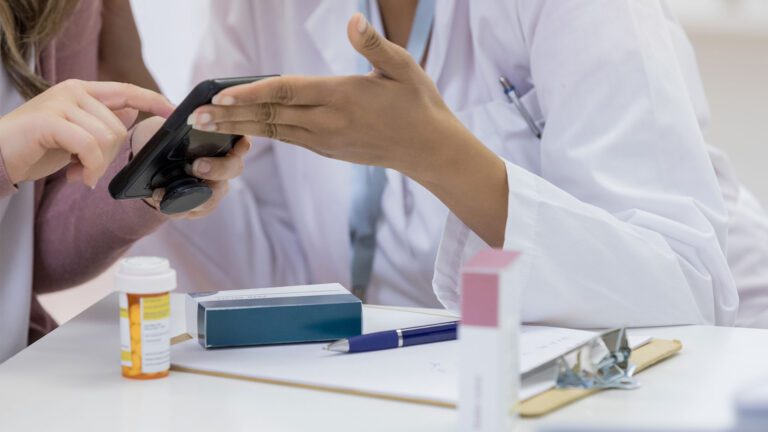 Pharmacy teams must make every effort to secure their drug supply and patient information.
Among the top issues facing pharmacy teams in recent years is the security of the drugs they store and the information of their patients. Pharmacy robberies and forged prescriptions have been more and more prevalent, while electronic records of personal information have been targeted by cyber thieves. This issue of Full Scale focuses on the risks pharmacy teams face, what ACP has done in response, and what pharmacy team members can do to mitigate these risks.
Starting in 2020, the number of pharmacy robberies occurring in Alberta began to increase significantly, as did the violence associated with these crimes. Not only was this a considerable threat to the safety of pharmacy teams and patients visiting the pharmacies, but also presented a risk of narcotics being diverted and sold on the black market. This spike in pharmacy robberies prompted ACP to require all pharmacies to store narcotics and other at-risk substances in safes with time-delay locks. So far, it's been a success.
Where do diverted drugs end up?
We spoke with former ACP Council president Dana Lyons, who volunteers for the Street Sisters Society in Calgary, about the impact of drug diversion and what pharmacy teams can do to contribute to a more secure drug supply and safer communities.
Protecting patient information
Most patient information is stored electronically which, depending on the security of systems, can be vulnerable to cyber attacks. Alberta's Information and Privacy Commissioner, Diane McLeod, shares the risks associated with breaches of patient information, how to prevent breaches, and what to do in the event of a breach.
Pharmacy teams' responsibilities
As custodians of patient information, pharmacists and pharmacy technicians are trusted by Albertans to keep their records secure. ACP complaints director James Krempien explains what pharmacy team members' responsibilities are in protecting patient information.