ACP's time-delayed safes requirement has contributed to a significant reduction in pharmacy robberies.
Because of the drugs found inside, pharmacies have always been a target for robberies. The opioid crisis has only increased this risk as organized criminals have targeted pharmacies to source what they sell on the black market.
In early 2020, a rash of pharmacy robberies in Edmonton got ACP's attention. The college reminded pharmacy teams to be vigilant, to adhere to the Standards for the Operation of Licensed Pharmacies (SOLP), and take any additional steps needed to ensure drugs were secure.
In early 2021, the Calgary Police Service (CPS) were dealing with an outbreak of pharmacy robberies that prompted ACP to create a resource for pharmacy teams on how to prevent robberies and break-ins, and what to do in the event of a robbery.
As the pace of robberies increased, a Pharmacy Robbery Working Group was formed, consisting of members from CPS, Edmonton Police Service (EPS), RCMP, ACP, and the Alberta Pharmacists' Association. The group recommended to ACP Council that all pharmacies should be required to lock narcotics and other at-risk drugs in safes with a time-delay mechanism.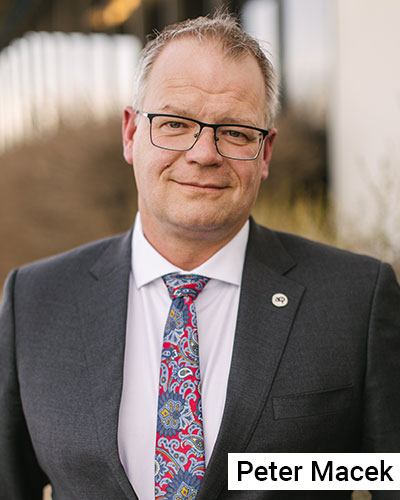 Council approved this change to the SOLP later that year and by July 1, 2022, all pharmacies in Alberta were required to have time-delayed safes in place.
"The issue came loud and clear through multiple reports from all corners of the province of violent pharmacy robberies," said Peter Macek, ACP Council President at the time. "The police in Edmonton and Calgary were concerned, the RCMP were concerned, and, most importantly, pharmacy team members and members of the public were concerned. It was something we just couldn't look away from. For me it was the increasing trend of violence in pharmacies. It needed to stop. We had good evidence to support this would be a good solution to abate that."
The idea to require time-delayed safes was inspired by the success achieved in British Columbia, where a similar requirement was established in 2015. After the College of Pharmacists of British Columbia implemented the requirement, pharmacy robberies decreased by 94 per cent.[1] In Alberta, time-delayed safes have been in place for over a year and, so far, we have experienced similar results, especially in Calgary. As of September 26, 2023, there have been three pharmacy robberies reported in Calgary. This compares to 58 in 2022 and 89 in 2021.
"Time-delayed safes have been a tremendous success. It's not an understatement," said Andrew Critchley, Acting Staff Sergeant, Robbery/Arson, CPS. "In comparison to last year, it's a tremendous reduction, which is a success for us all because that means fewer victims, fewer investigations, and our time can be reallocated elsewhere."
Peter says Council considered many factors before deciding to make time-delayed safes mandatory in pharmacies, including the success experienced in B.C., the advice of law enforcement, and what security and operational practices looked like at the time.
"I think initially there were some regulated members who were frustrated with the expense or with the wait to access narcotics and controlled substances," said Peter. "The sense now is that this is the way we do our work. The proof is in the pudding. The number of robberies has dropped right off. This has exceeded any expectation that I had. I think there's a sense of feeling safer in the dispensary again."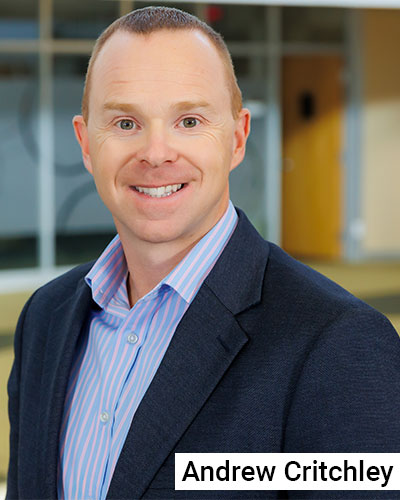 While the reduction in pharmacy robberies has been encouraging, Andrew reminds pharmacy teams the importance of staying vigilant to prevent future robberies. Time-delayed safes must be kept locked when not in use. In all three robberies reported in Calgary this year, the safe had been left open.
"Often, once we see such a dramatic decline in crime, it's easy to fall back into old habits and become complacent," he said.
While prevention is key, it's also important to have security measures in place that can help investigators in the event of a robbery. Andrew says one of the most important investments a pharmacy can make is in a high-quality closed-circuit television (CCTV) system.
"Having high-resolution CCTV can be a really important feature for an investigator," said Andrew. "Then we're able to go down to the microseconds, zoom in, and sometimes we're able to see the socks or the shoes that the offenders wore. In addition to time-delayed safes, we look to the quality of the CCTV as being the second most important thing. The placement of the cameras is also important, for obvious reasons."
Another initiative that has helped prevent crimes and investigate robberies is an online pharmacy chat group started by CPS. Using a social media platform, CPS can update the group on any pharmacy robbery activity and share reminders on the importance of prevention methods. Group members can also share their experiences in hopes others can learn from them.
"Community engagement is always extremely important, irrespective of what type of crime we're trying to raise awareness about," said Andrew. "It's invested people together sharing real-time information. We investigate a pharmacy robbery and through CCTV video or witness testimony, we're able to gather descriptions of offenders and vehicles, and immediately we have a platform to disseminate that information through the chat group. They receive advance communication and can introduce further preventative measures themselves and be a bit more vigilant in general. It's been a tremendous success."
The success of Alberta's time-delayed safe requirement has not gone unnoticed. In the months following ACP's implementation, pharmacy colleges in Ontario, Manitoba, and Saskatchewan have all moved toward requiring time-delayed safes in pharmacies. The goal for every province—to keep pharmacy teams and the public safe, and the drug supply secure.