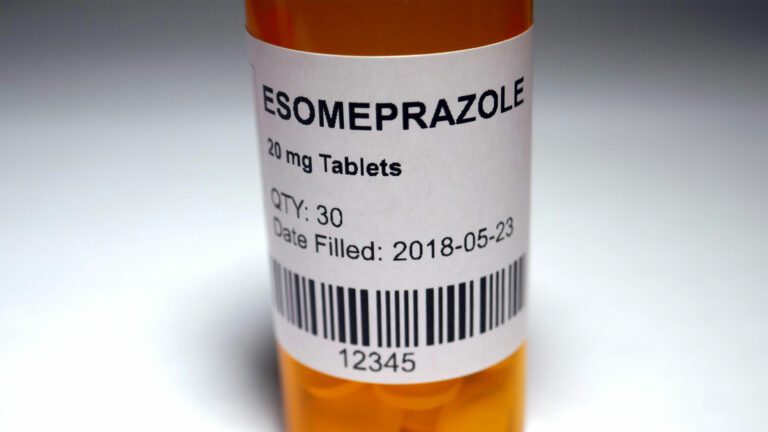 Alberta Health Services says many patients take PPIs too often and for too long.
Proton Pump Inhibitors (PPIs) can be effective, safe medications for those suffering from conditions such as gastroesophageal reflux disease (GERD), gastric or duodenal ulcers, Helicobacter pylori, or NSAID prophylaxis. PPIs can also help prevent the development of stomach ulcers and are used to treat acid-related symptoms associated with dyspepsia (except for upper-abdominal bloating). However, research is showing that PPIs are often overprescribed.
Based on recommendations from Choosing Wisely Canada, Alberta Health Services (AHS) has launched a program focused on appropriate prescribing—and in some cases deprescribing—PPIs.
"PPIs are fantastic medications, but we all recognize that if you don't need them, you shouldn't be taking them," said Dr. Sander van Zanten, a Gastroenterologist in Edmonton and Senior Medical Director of the Digestive Health Strategic Clinical Network (SCN). "One in 10 Albertans get a prescription for a PPI each year and in up to 40 per cent of those cases, the prescriptions are likely not justified."
Dr. van Zanten says that in addition to initial overprescribing, patients are often being given a twice-a-day dose when, in many cases, once a day is sufficient.
"At the moment, close to one quarter of all new PPI prescriptions are for twice a day," he said. "In 80 per cent of those cases, that dose is likely not justified. If you have an ulcer bleed, you would need it twice a day for a while. For a Helicobacter treatment, you need it twice a day. And for some people with long-term reflux, they need it twice a day for better control of their heartburn. But for a starting dose, even for people with severe GERD symptoms, twice a day is no better than once a day. This is a great opportunity to decrease the number of pills that are prescribed."
Another issue is that many patients are being prescribed PPIs on a long-term basis, when short-term treatment would be effective. Long-term PPI use is particularly prevalent in seniors, many of whom are already taking many other medications.
"In nursing homes, assisted living, and long-term facilities, prescribing rates go up," said Dr. van Zanten. "It's a medication that's easy to continue. In many cases, no one remembers why the patient started it in the first place."
Dr. van Zanten says pharmacists can play an important role in appropriate prescribing and deprescribing of PPIs. During an assessment, Dr. van Zanten encourages pharmacists to ask the patient relevant questions to determine if the dose of PPIs prescribed is appropriate, and whether the drugs are providing any benefit to the patient.
"Ask the patient, 'Do you know why you are taking the PPI? What is the predominant reason? If upper abdominal bloating is the dominant symptom, is the medication really helpful?' Then have a discussion with the GP (general practitioner)," he said. "If the patient has long-standing reflux symptoms and gets their heartburn back every time they stop taking PPIs, no contest. They should stay on the medication. But most of those patients can take it once a day."
To support pharmacists in appropriate prescribing and deprescribing of PPIs, AHS has published a guideline for PPI long-term therapy with best practices for primary care. You can find more resources on the AHS Digestive Health SCN webpage.