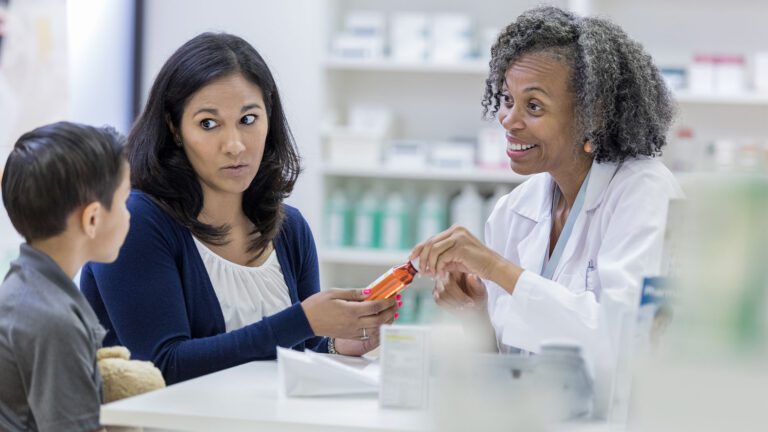 The public must know that they are accessing pharmacy services when visiting a pharmacy.
ACP continues to receive inquiries from regulated members and other health professionals about pharmacies identifying and advertising their services using the word "clinic."
This is a reminder that if a pharmacy team chooses to use the concept of "clinic" when identifying or advertising their pharmacy, they must include the pharmacy's name and differentiate their services from that of a medical clinic.
The Pharmacy and Drug Regulation is clear that pharmacies must select a name under which the pharmacy will operate, and ACP must approve this operating name. The approved operating name must be used to support the public in knowing that the location is a pharmacy, what health services are being provided, that the services are being provided by pharmacists and pharmacy technicians (if applicable), and where they should expect to be able to access their health record of the services received.
The public must know, without any risk of confusion, that they are seeking pharmacy services from a pharmacy. This is best achieved by ensuring signage and advertising use the approved name of the pharmacy consistently and throughout all spaces where pharmacy and professional services are provided.
All advertising, including physical and digital, must include the approved operating name of the pharmacy. When the term "clinic" is used in signage and advertising, the approved pharmacy name must be used in priority to make clear to the public that a pharmacist is providing the professional services. Pharmacies and regulated members must not engage in advertising that is untruthful, inaccurate, or otherwise capable of misleading or misinforming the public. Pharmacy teams must not advertise "clinic" services or services they provide as pharmacy professionals in a manner that a member of the public could reasonably expect to receive the services of a physician or other healthcare professional, or from a physician or other healthcare professional, when they access the pharmacy.
Whether a pharmacy team identifies its pharmacy as a "pharmacy clinic" or not, the same care is expected to be provided to the public by any community pharmacy, with regulated members practising within their scopes, complying with the standards, and living the Code of Ethics. This will contribute to Albertans consistently receiving safe and quality care.