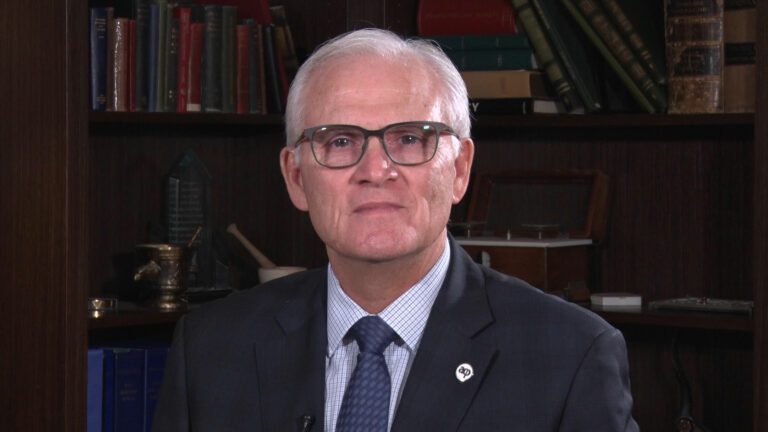 A message from registrar Greg Eberhart.
ACP has heard from several pharmacy professionals who are frustrated, overwhelmed, and feeling the pressure of high public demand for services such as providing rapid antigen test kits and COVID-19 booster shots. We at the college understand this pressure and sincerely appreciate the extraordinary efforts pharmacy team members are putting forth.
The pandemic has had an enormous impact on healthcare providers, especially pharmacy team members who have remained accessible to the public since day one, providing vaccinations, asymptomatic testing, and maintaining the level of care they were already providing Albertans, all while adhering to public health orders and restrictions. Pharmacy team members have had to adapt to changing guidelines, standards, and exemptions during this time and have done so with professionalism.
At times, the stress, fatigue, and frustration of the pandemic can get the better of us. After all, we are all human. We encourage all pharmacy team members to take care of yourselves and each other through this difficult time.
We are all hopeful that there are brighter days ahead in 2022. Until then, we encourage everyone to try to find some time to safely enjoy the holidays with family and friends.
Greg Eberhart
Registrar